While the blockchain community continues looking for new applications in industries such as financing and logistics, Wei Wang, co-founder and CTO of blockchain company DxChain, believes that the blockchain technology should expand to a much bigger scope.
In his talk at the Global Blockchain Technology Expo hosted at the beginning of May in Santa Clara, Silicon Valley, Wang addressed the importance to deal with the bottleneck in storage and computation on blockchains.
"Dedicating the blockchain's innovative features of decentralization to storage and computation will bring a whole new look to the Internet,"said Wang.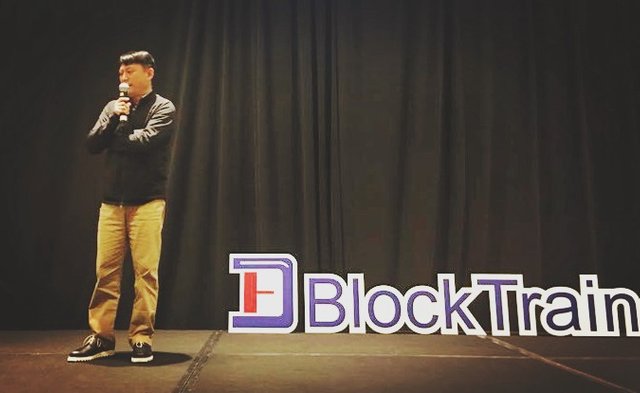 The day-long Global Blockchain Technology Expo drew over 50+ top-notch speakers and 1200+ blockchain enthusiasts. The expo was hosted by BlockTrain, a media platform that curates content and strategies for the global blockchain community and co-hosted by the Draper Dragon Fund, an early-stage fund that invests in innovative technologies in Silicon Valley and China. Co-founded by Tim Draper, a visionary on blockchain's development.
The expo also attracted big names, such as Cisco, Oracle, IBM, Ripple, and Ledger, joined by a world-class audience of venture capitalists, digital asset investors, entrepreneurs, industry professionals, technology pioneers, blockchain incubators, media platforms, and cryptocurrency regulation experts. DxChain, the world's first decentralized big data and machine learning network, is proud to join the expo and contribute with meaningful insights.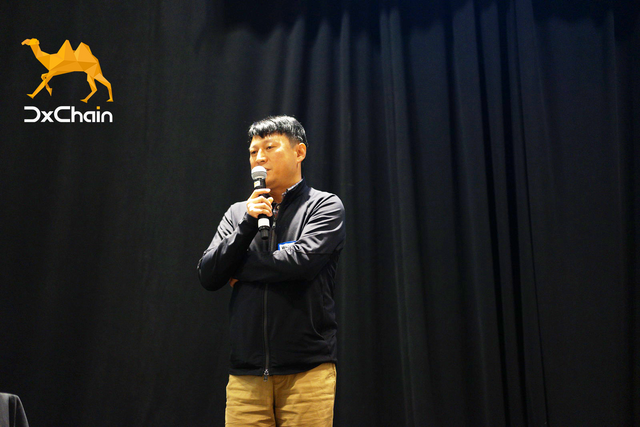 DxChain aims at strengthening the fundamental blockchain infrastructure. Today, even Bitcoin and Ethereum, the two widely-recognized blockchain-powered applications, are still limited in many ways. They cannot deal with general purpose computational problems, and fail to offer a practical data privacy protection mechanism.
All these problems lie in the design of the consensus mechanism. Nakamoto's consensus protocol consumes a significant amount of computational power to maintain the blockchain rather than providing valuable services. While there are many public chain projects scrambling to solve this problem, no one by far comes up with satisfactory services on big data and machine learning in an environment of distributed data storage and computation.
To that end, DxChain introduces the "Chains-on-chain" architecture, which includes one master chain and two side chains for computation and storage respectively. Wang explained that this architecture model could correctly solve the data computation, storage, and privacy issues.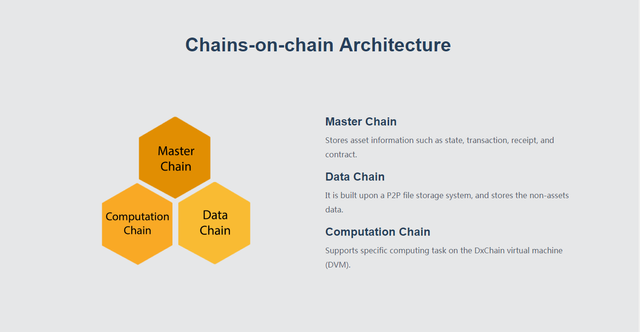 The expo also featured insightful speeches and panels from other speakers. Craig DeWitt, director of product at Ripple, the world's only company that provides global payment blockchain-based solutions, spoke highly of Ripple's global payment service and its exciting future in his keynote speech. He also demonstrated the progress of Ripple blockchain technology development and its next product development plan.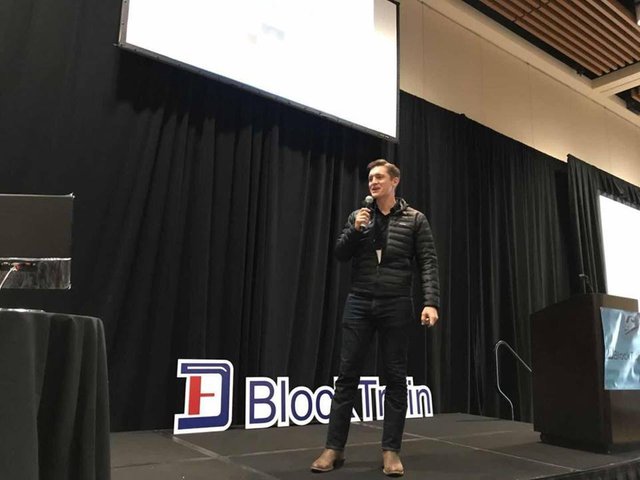 Following DeWitt's speech, panels that discussed industry trends, cryptocurrency investment possibilities, and blockchain technology applications, took place. The event ended with the celebration of the blockchain technology's development through an Airdrop and an Award Ceremony.