At QuarkChain's global press conference on July 7th, they announced a strategic partnership with DxChain with a plan of jointly building a blockchain infrastructure ecosystem and providing a full-stack solution for Blockchain developers.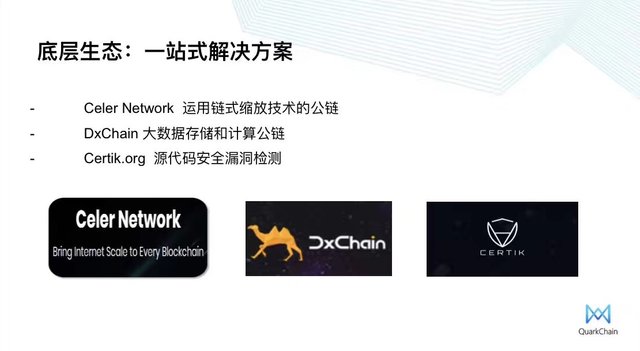 The fast-growing blockchain technology is facing challenges in regards to its fundamental infrastructure, particularly low throughput and high latency. Meanwhile, most blockchain applications of today cannot store large volumes of data or perform computations. That is why they are barely branching out into areas beyond finance.
There are many public chain projects putting efforts in different ways to address the technical issues. Among all, the most pressing problem to be solved in the blockchain world is to increase the transaction per second (TPS).
QuarkChain uses sharding to develop a blockchain infrastructure that can deal with high-volume transactions without sacrificing security and decentralization. Aimed at achieving over 100,000 transactions per second in the near future, the Silicon Valley-based team has by far gained public attention.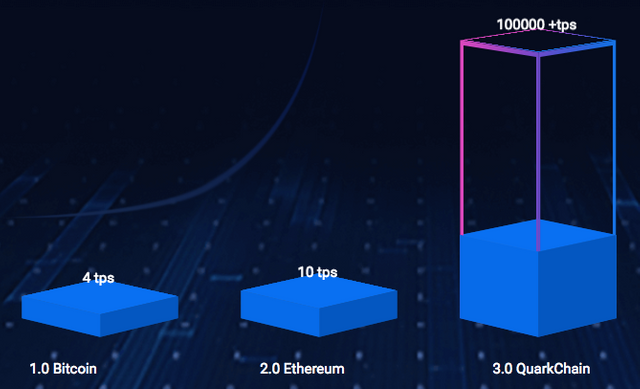 However, the problem of blockchain is not limited to transactions, but lack of storage and computation capacity. Even Bitcoin and Ethereum, the two most successful applications in the blockchain world, cannot handle general purpose computing problems, but can only operate transaction-related computation and store ledger data.
Only one chain is not enough to resolve the storage and computation problems. So DxChain introduced the "chains-on-chain" architecture, which includes one master chain and two sides chains for data storage and computation. The master chain can run smart contracts and coordinate the computation chain and data chain.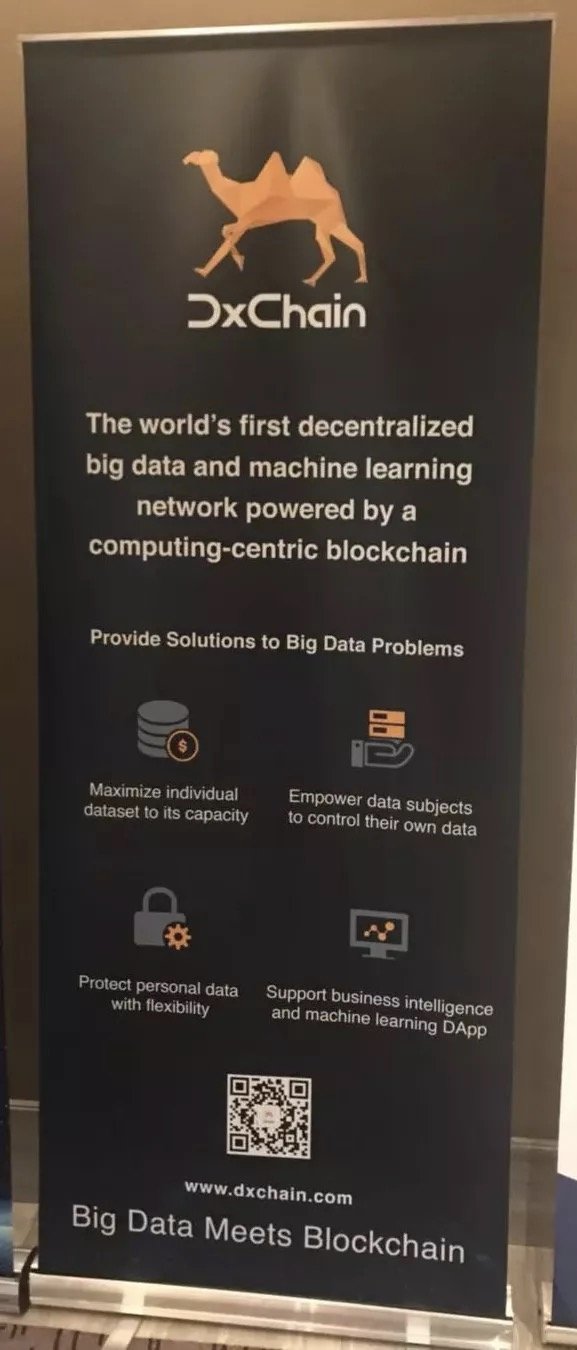 With the "chains-on-chain" architecture, DxChain can provide data storage help enterprises and individuals to achieve business data analysis.
QuarkChain and DxChain, both Silicon Valley-based public chain projects, are improving the performance of blockchain with different focuses. Deepening the DxChain-QuarkChain partnerships, the two companies are believed to complement each other with their respective fortes.
DxChain will provide QuarkChain with capacities of data storage and computation. QuarkChain has a high demand for data storage and computation when it offers its developers with high-capacity transactions, while DxChain can provide a decentralized storage solution especially for the requirements of ledger storage.
Meanwhile, QuarkChain will help DxChain to improve its performance of side-chains. DxChain's data chain and computation chain, which are also highly demanding for high throughput and low latency, can be complemented by QuarkChain's technology of sharding.
The technology integration of the two blockchains is expected to break the technical bottleneck. In the future, developers who use QuarkChain or DxChain can avoid the limitations and make full use of the technological convenience brought by the blockchain to expand the development possibilities of applications.