In an interview with Chinese leading business newspaper 21st Century Business Herald, Allan Zhang, founder of blockchain company DxChain, stressed that it is necessary to make significant breakthroughs in the blockchain infrastructure to expand the scope of blockchain applications.
(21st Century Business Herald published this article in its newspaper issued on May 16.)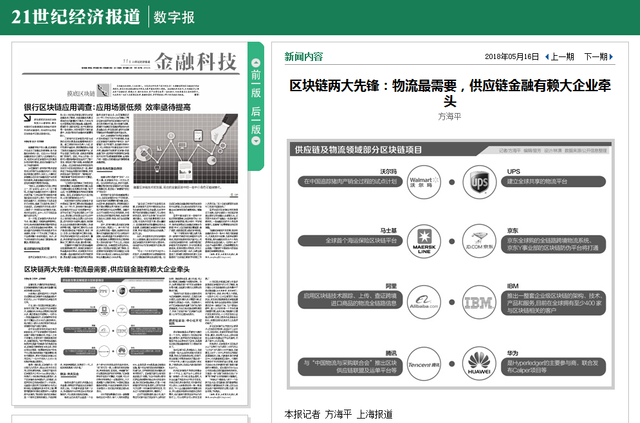 While the blockchain technology is being widely adopted in industries — such as finance and logistics — due to its great promise of improved performance, Zhang argued that the bottleneck in data storage has hindered blockchain from sparking the agenda-setting technology breakthroughs.
"Although blockchain is entering from 1.0 era represented by Bitcoin into 2.0 era represented by Ethereum, because of the bottleneck of blockchains in storage, most applications only stay up to the 1.5th generation — a matter of using the distributed ledger technology," said Zhang.
Zhang further explained his "1.5th generation" point of view, saying the blockchain applications can be divided into three generations:
● The 1st generation is based on an ecosystem of cryptocurrency;
● The 2nd generation is built around data;
● Between the 1st and 2nd generation is the 1.5th generation where data is not stored on the blockchain, but still in a centralized database or a cloud drive. Only transactions are recorded in respective ledgers on the blockchain.
"The blockchain we are talking about today is still a concept of the Internet ledger. To leverage its real values, we have to deal with the limits in data storage, and take the blockchain technology to the next-level."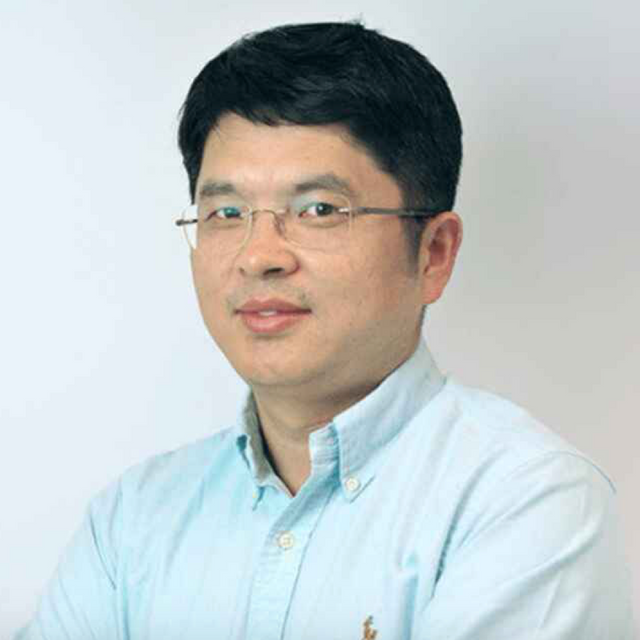 To that end, DxChain was founded in 2017 aimed at solving the problems in blockchain storage and computation. Zhang reiterated in the interview with 21st Century Business Herald that, "all these problems lie in the design of the consensus mechanism. Today, there is no satisfactory solution on how to process large-scale data effectively in an environment of distributed storage and computation."
DxChain this year introduced its "Chains-on-chain" architecture, which includes one master chain and two side chains for computation and storage respectively. Zhang believes this architecture will mark the beginning of future blockchain breakthroughs in storage and computation.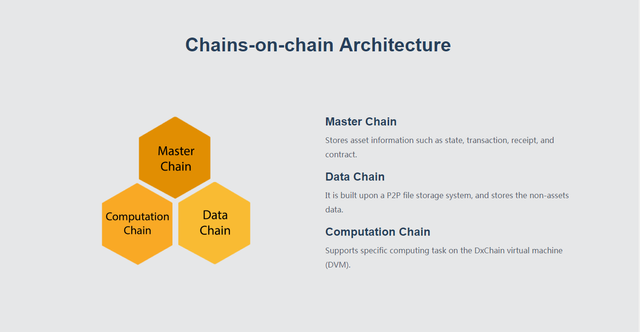 In particular, as Zhang elaborated, the computation chain is used for parallel computing to process large volumes of data; the storage chain is used for storing data, protecting users' privacy, and supporting the computation chain. The master chain is used for operating blockchain transactions while coordinating the computation chain and the storage chain.